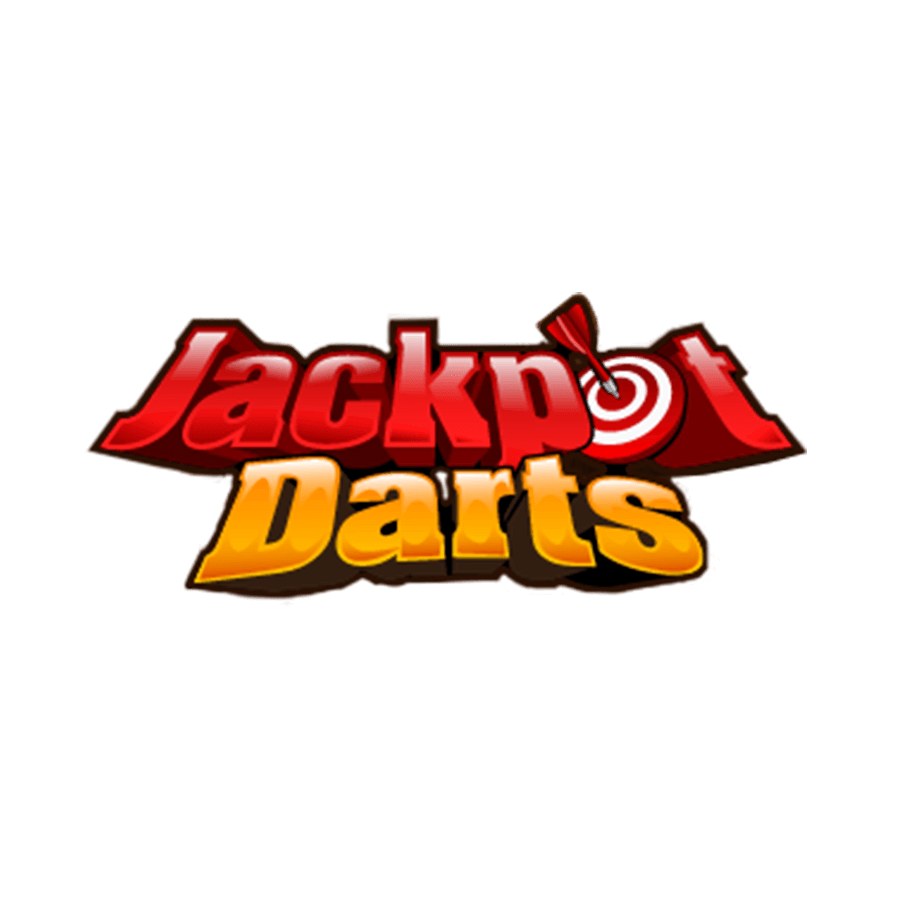 Jackpot Darts
Your head starts to throb after you down another whiskey at the dodgy bar with the flashing lights and tinny music. The older bloke beside you slaps you on the back and tells you to buck up and 'take it like a man'. You wipe your mouth and do your best to act like you are unfazed by the alcohol coursing through your body. This proves to be quite a feat when the old man sets his sight on a crooked dartboard hanging on the wall.
"Don't be scared, little dove," he admonishes, as he dusts off the dartboard and attempts to straighten it on the wall. He summons for the darts. Their ends are decidedly blunt and the old man does not hesitate to produce a blade with which he sharpens them. This motion sobers you up as you realize he means business when he stuffs a dart in your hand and tells you to play for honour.
"And your wallet!" he adds, sliding it out of your back pocket with a chuckle.
 How to Play Jackpot Darts
Fans of darts and winning will enjoy this game immensely! Combing the excitement of darts with the winnings of a Progressive Jackpot, Darts  is a game that is sure to put money in your pocket and a smile on your face. With some great special features and easy gameplay, this is a great game for anyone looking for a simple, yet fun and lucrative game to play.
Jackpot Darts Betting Features
To initiate a new game of Jackpot Darts on Betfair Casino you first have to select a portion of the dartboard you like. Depending on which part of the board you choose, you'll find different multipliers and payouts are awarded.
The Outer Bull and Inner Bull: these bets are placed on either the outer or inner parts of the bulls-eye.
Low, Medium, or High: these bets are placed on a three-dart score range. Selecting this option will result in all three darts being thrown at once and the player collecting their winnings according to the outcome of the tosses.
Singles: these bets are placed on one, two, three of the singles areas of the dartboard.
Doubles: these bets are placed on one, two, three of the doubles sections of the dartboard.
Trebles: these bets are placed on one, two, three of the trebles fields of the dartboard.
After deciding which part of the board you think the dart will land, you then have to select your stake by hitting one of the casino chips at the bottom of the screen. Using these chips you can risk as much as you like on any areas of the dartboard, so long as you're above the minimum betting limit (£0.50) and below the maximum (£250).
Once you've got your darts in order, the only thing left to do is hit the bet button and watch them fly. Of course, if you haven't got time to waste then the turbo option will speed things up and any wins you accrue during the game will be added to your balance.
Progressive Jackpot
To give Darts Jackpot some added spice, there are four jackpots you can aim for.  Each has a different betting requirement, but they all offer some pretty sweet prizes. To bet on the Progressive Jackpot, you'll have to place a wager that says all three darts will land inside the bull's-eye. Sounds easy: don't be too sure of that.
If you're a Phil Taylor fan or simply think you can throw like him, take aim for Jackpot Darts on Betfair Casino for you chance to win thousands of pounds in prize money.