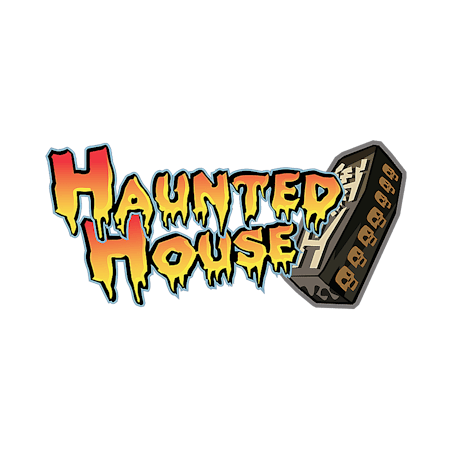 Haunted House
Grip a wooden stake as you ascend the creaky steps of the spookiest Haunted House around! A hefty treasure is yours for the taking if you have what it takes to outsmart Betfair Casino's sneaky vampire guard. But watch out – you aren't the only person treasure hunting!
That echoing cackle you hear is the laughter of evil witches who are swarming the night skies overhead in search of the gold! They will do whatever it takes to prevent you from getting there first. They can cast powerful spells to overpower you and have already rigged the old vampire's house full of trickery!
You feel a light breath of a vampire on your neck and a cold shiver tingles down your spine. Victory is so close you can almost taste it! Do not turn around now; you have made it so far! The fortune is nearly yours… if you can make it out of the Haunted House alive!
Haunted House Slot Details:
Reels: 3 Reels
Paylines: 5 Lines
Most Valuable Symbol: Garlic Bulbs
How to Play Haunted House Slots
This spooky slot is great for novice spinners because it has just three reels and five win lines. That means you don't have to go through a complex betting system before you start your session.
Indeed, inside Haunted House on Betfair Casino you can set your bets by clicking the Plus (+) and Minus (-) buttons toward the lower left corner of the screen. Your selected bet amount will be displayed on a screen next to the reels on the left and when you play this online slot the stakes will range from £0.01 to £10 per coin.
Alternatively, by clicking the Max Bet button will select the maximum bet per line before automatically spinning the reels. If you prefer to do things manually, you can click on the Bet One button to bet one coin. Each click of the Bet One button will increase your overall bet by one (based on your coin size) and you can risk a maximum of five bets per spin.
Finally, clicking Spin spins the reels with the player's selection of lines and line bets. You can also spin the reels by clicking on the Auto Start button. Wins will be displayed on a screen towards the right side of the reels.
Possible payout scenarios are displayed in the upper right corner of the screen and the winning symbols include: Garlic bulbs, wooden coffins, candles, daggers, golden goblets, and bejewelled crucifixes are among the symbols in play.
In terms of leading payouts, the garlic bulbs are the most valuable symbol in the game and will reward you with a 1,800 coin payout if you bet the maximum five coins and roll in a screen full of bulbs
To take a walk through Betfair Casino's Haunted House, create your first account today and claim a welcome bonus worth up to £1,000.