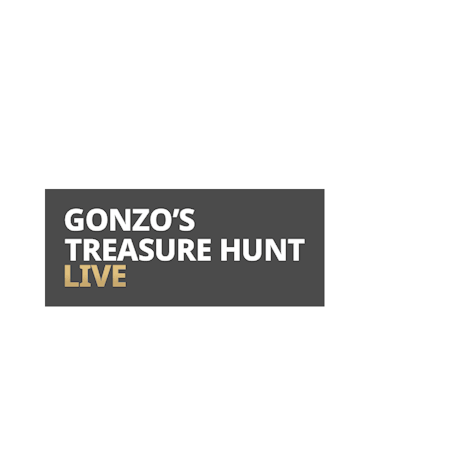 Gonzo's Treasure Hunt
PLAY GONZO'S TREASURE AT BETFAIR CASINO
Gonzo's Treasure is the first entertainment game show developed by the exciting Evolution/Net Ent partnership. Revisiting the popular Gonzo's Quest storyline, this action-packed adventure offers a truly unique online gaming experience.
Played live, the futuristic title can be enjoyed via a virtual reality headset to create a truly immersive form of entertainment. Feeling very much like one big slots bonus round, it's adrenaline-inducing, exhilarating, and packed full of prizes.
The aim of the game is simple: select the prize symbols you want to discover and the number of picks you want to have. With everything from bonus prizes to multipliers and re-drops up for grabs, Gonzo's Treasure payout options can be seriously impressive!    
GONZO'S TREASURE FEATURES
Above, we mentioned some of Gonzo's Treasure's most exciting features. Now let's take a look at them in a little more detail:
Multipliers. When you play Gonzo's Treasure, there's the potential for multipliers at the start of every round. Once you've placed your bets and selected your locations, multipliers of various amounts will fall from the top of the grid to land on the block below. If any settle on sections of the grid selected by you, you not only win but have a multiplier applied to your payout.
Re-drops. Re-drops are essentially this game's version of re-spins. They cause prizes to drop down again so it's possible to get multiple drops of multipliers. These can land on the same block more than once to really ramp up that prize pot. With up to 10 re-drops per round, there's plenty to play for!
GONZO'S TREASURE SYMBOLS
As you might have guessed, Gonzo's Treasure symbols are much like those found in the Gonzo's Quest slot the game is based on. There are six stone icons in play, with carved faces in varying colours. Each has its own value, which we've detailed below:
Brown stone – 1x
Orange stone – 2x
Purple stone – 4x
Green stone – 8x
Blue stone – 20x
Red stone – 65x
HOW TO PLAY GONZO'S TREASURE
For those wanting to play, Gonzo's Treasure is nice and easy to understand. Using a mixture of live streaming, animation, and number generation, it features a prize wall where the primary action takes place.
It's down to the player to determine the sort of game they have. You select the stones you want to discover and the number of picks you wish to have, meaning no two games are ever the same.
BONUSES
During the game's Prize Drop, there are certain bonus prizes up for grabs. These appear at the top of the wall and drop down, stopping at random stones and adding value to that section.
Up to seven prizes can drop per round. These can increase the payout value of individual stones by anywhere between three and 100.              
SUGGESTED GAMES
If you enjoy playing Gonzo's Treasure, you might also like the following games:
ONLINE BETTING EXPERIENCE AT BETFAIR CASINO
Here at Betfair Casino, we're committed to providing a premier gaming experience. That means competitive prices, an array of titles, and a commitment to continually improving our offerings.