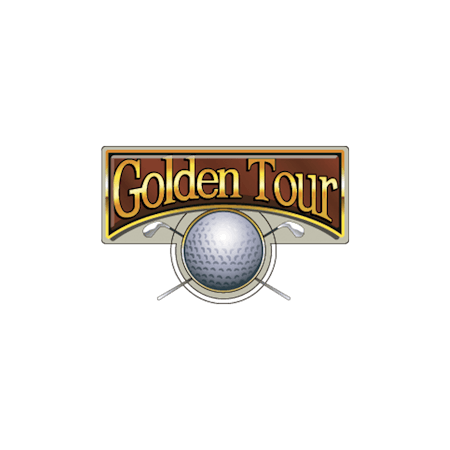 Golden Tour
PLAY GOLDEN TOUR AT BETFAIR CASINO  
Sports-themed online slot machines don't come more action-packed than Golden Tour online. Based around a golf theme, Playtech's 5 reels and 5 paylines game is a simple and easy-to-understand slot that offers potential maximum wins of 2,000X per stake per spin.   
Although the five-by-three slot has fewer paylines than you may expect from an online slot, the fact that lines win left-to-right and right-to-left can possibly change the odds in a player's favour. Whether you're a newbie or a regular user, our Golden Tour slot is designed for all skill levels. That's why it's a hole-in-one for many of Betfair's customers!  
GOLDEN TOUR FEATURES
Many features and symbols are golf-related, fitting in with the theme perfectly. Seeing as lots of online slots don't use this genre, the Golden Tour slot game is a refreshing twist, especially if you're a golfer. Any of the driver, iron or putter icons will trigger a Golden Tour Bonus feature, where cash prizes are available to lucky players. Wins are based on the club you choose.  
Scatter symbols include a gopher, duck, and catfish, with the latter being a wild card! Regardless, land three or more of them lying consecutively on a reel and you'll activate a bonus round. Golf balls also make an appearance in the form of orange, green and white balls.  
HOW TO PLAY GOLDEN TOUR  
The aim of the game is to spin the reels and land as many winning combos as possible. It's that straightforward! To do that, you need to load the slot on the Betfair Casino app or web app and follow the steps below:  
Pick the number of lines you want to play  
Select your stake for each line – this determines your overall stake  
Press "Spin" and wait for the reels to stop  
Check the Paytable to see whether you have hit any winning combinations  
The Golden Tour RTP is considered above-average, which means the return-to-player for this game is superior to the average online slot machine. Typically, you can only win if a combination lands on an active payline unless that combo is made up of Scatter and Bonus round symbols.   
GOLDEN TOUR BEST STRATEGIES  
Golden Tour online is a slot machine, which means it's a game of chance. As a result, strategies aren't applicable. You should consider the RTP and variance level before choosing a suitable slot, but after that, your fate is in the lap of the Gods!  
BONUSES & FREE SPINS  
There are two main bonus rounds:  
The Golden Tour Bonus Round – this bonus automatically kick-starts when you land three or more same scatter symbols of the same kind on consecutive reels. After you choose a club, you take a shot and are rewarded after it lands in the hole. The key here is to enter with as many scatters as possible because the multipliers are higher. For instance, three equals 1X multiplier, four equals 3X multiplier, and five equals 10X multiplier.  
Dollar Ball - this bonus is a progressive side game that you must activate to play. You can do that by clicking "Enable" in the top right-hand of the screen. Then, you pick five numbers that will randomly appear throughout the game. If you match all five, you'll claim the jackpot.  
OTHER SUGGESTED GAMES  
If you love Golden Tour online, you'll love more of the sporting slots we have at Betfair, such as:  
AP McCoy Sporting Legends – not many people get the chance to ride in the stirrups of one of the sport's greatest jockeys, and fewer can claim prizes 20X your bet due to generous multipliers and a progressive jackpot.  
Ronnie O'Sullivan Sporting Legends – Ronnie "The Rocket" O'Sullivan is an all-killer, no-filler type of snooker player, and this slot machine represents him to a tee. It's fast and adrenaline-fueled and includes the possibility of a 5,000x maximum jackpot.  
ONLINE BETTING EXPERIENCE AT BETFAIR CASINO  
Wagering at Betfair is all about entertainment, which is why we have an eclectic mix of games for you to choose from. Whether you like to play the slots or prefer table games, they are available online for new and existing customers and players of all skill levels.  
PROMOTIONS  
A competitive welcome offer aside, you can expect the unexpected when you choose Betfair Casino. Why? It's because our promos change constantly, so you don't know what's in store until you check them out!