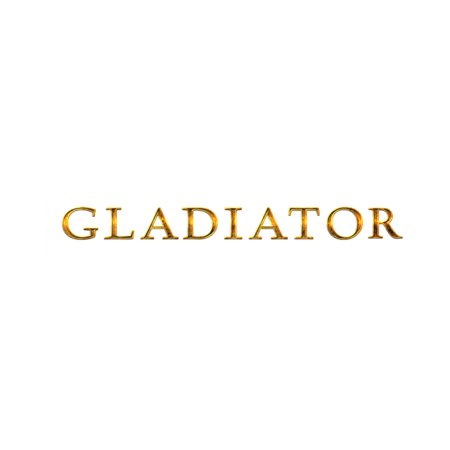 © 2018 DW Studios LLC. All Rights Reserved.
Gladiator
Standing in the centre of a hot and dusty arena, you calmly grip your sword as you wait for the next opponent to appear. The crowd roars with excitement and it makes you cringe. All you have set out to do is avenge the death of those you have lost. You are determined to set right all those who have wronged you and your family! 
As a Gladiator, you can fight against the evil Commodus and help to restore power to a failing Senate. Walk in the shoes of Maximus as he climbs his way up from the bottom to rebuild what has been destroyed around him and avenge the deaths of his loved ones.
Gladiator Slot Details:
Reels: 5 Reels
Paylines: 25 Lines
Wild Symbol: Gladiator Mask
Scatter Symbol: Coliseum
Bonus features: Coliseum Bonus Round, Gladiator Bonus Round, Doubling Feature
How to Play Gladiator Slots
To kick off any gladiatorial battle inside Betfair Casino, you first need to set your bets by clicking on the Click to Change button. For line bets, click on the Bet Per Line button – one click bets one coin. Once the maximum number of coins has been selected, the button will revert back to the minimum amount and begin to increase with continued clicks.
You can add paylines by simply clicking the Lines button or by using the numbered buttons on either side of the reels. Selecting a high payline also includes the lower paylines (ex: line 5 includes 1-4). Inside this online slot you'll be able to bet as little as £0.01 per spin and open up a total of 25 lines.
Clicking the Max Bet button will activate all paylines and select the maximum bet per line before automatically spinning the reels. Clicking Spin spins the reels with the player's selection of lines and line bets. You can also spin the reels by clicking on the Auto Start button. 
Gladiator Slots Payouts
Game specifics, including information on set-up, paytable, bonuses, free games, and game features, can all be found by clicking on the Info button. Using the arrow buttons found on the lower right corner will enable quick and easy navigation between the information screens.
However, if you're looking for some information before you ante-up, the main symbols you should be looking out for when you play this Betfair Casino slot are: General Maximus, Senator Gracchus, Emperor Marcus Aurelius, Lucilla, Ace, King, Queen, Jack, Ten and Nine.
Differing in value but all equally lucrative, these characters are the ones you need to defeat on your quest to become a champion in the arena of combat.
Gladiator Slots Scatter Symbols
The Scatter Symbol (Coliseum icon) does not have to occur on a specific payline. If two or more scatter symbols appear in any position on the reels, then an additional win is awarded. If three or more appear, you will automatically start the Coliseum Bonus Round!
The Coliseum Bonus Round on Gladiator slots will start off by giving you a row of stones. Click on the stones to reveal a variety of amazing prizes ranging from 2X to 100X your line bet.
Essentially, prizes awarded depend on the row and include extra Wilds, Scatters, Multipliers, and Free Games! In addition to your prize, you can choose one of the following options – collect all prizes in the column, choose a prize from the row above, choose a prize from the row below, or proceed directly to the free games!
Note: During the free game play, you cannot reactivate the Coliseum Bonus round.
Gladiator Slots Wild Symbol
The Wild Symbol (Gladiator Mask) can pose as any other symbol (with the exception of Scatter) in order to create the best winning combination. The Gladiator Mask will only appear on reels 2, 3, and 4. Obtaining three Wild Symbols will trigger the Gladiator Bonus round!
Gladiator Bonus Round
During the Gladiator Bonus round, the game will automatically choose nine gladiator masks all carrying a variety of values. These values are added up and you are awarded the total in cash. In practical terms, these bonus masks represent a cash multiplier worth 10X, 5X or 2X your total bet and it's your job to find the most lucrative one.
Gladiator Slots Doubling Feature
During open play, you have a chance to double any main game earnings! Just click on the Gamble button to activate the Doubling Feature! You will simply be asked to choose whether or not the next card dealt will be red or black. You can continue to double your winnings up to a certain amount or choose to bank your winnings and go back to regular game play.
To become a Gladiator and fight for some serious cash inside the Betfair Casino Colosseum, create your first account today and play Gladiator Slots.