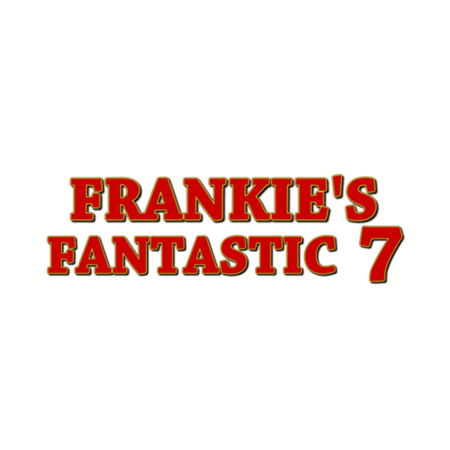 Frankie's Fantastic 7
If you are an avid horseracing fan and love to win, then this is an event you won't want to miss! The grandest event in horseracing history has finally arrived.
Saddle up and get ready to witness the ultimate horserace as Frankie Dettori's Fantastic 7Ascot champion horses face off on one sensational track! Place your winning bets as you root for your favourite of the seven. Watch as your treasured horse bolts down the track and triumphantly crosses the finish line, making you filthy rich.
There is no time to lose – step up and place your bets on Frankie's Fantastic 7 right now!
How to Play Frankie's Fantastic 7
If you're looking for a simple way to win more money inside Betfair Casino then look no further than Frankie's Fantastic 7.
Designed to mimic a day at the races, the aim of this game is simple: pick your favourite horse and place a bet on them. If you horse wins the virtual race, you'll bank a prize ranging from 1X to 13X your starting stake.
From a practical perspective, Frankie's Fantastic 7 consists of seven lanes: one for each horse in the race. Each lane is made up of a different number of steps and the first horse to reach the last step of the lane is the winning horse.
To set-up your wager, you first need to click on a chip value of your choice located along the bottom panel of the screen. These chips range from £0.01 to £5 and the minimum and maximum bets inside Frankie's Fantastic 7 are £1 and £5.
After you've decided how much you want to stake, you then need to click on the relevant casino chip and place it on the horse you fancy by clicking on the betting area to the right of the game screen.
Much like a standard horserace, you can bet on multiple horses and accept a variety of odds. Inside Frankie's Fantastic 7 on Betfair Casino the odds are based on the different amount of steps each horse has until the finish line. You can choose between fractional and decimal odds and the more steps a horse has to take, the greater their odds will be.
To give you an overview of the horses you can bet on inside this game, check out the table below:
Lane One: Diffident 2.4/1
Lane Two: Decorated Hero 5.75/1
Lane Three: Lonchangel 13/1
Lane Four: Fujiyama Crest 13/1
Lane Five: Fatefully 13/1
Lane Six: Wall Street 5.75/1
Lane Seven: Mark of Esteem 2.4/1
To give this game some added spice, seven cards will be dealt from two decks, with one card placed behind each horse. The card with the highest face value will win the mini round and that horse will move one step forward.
Cards will then continue to be drawn until a horse has crossed the finish line at the other end of the screen. Game results will be displayed on the screen and winning payouts will be awarded. The round will end and you will be able to begin a new round and if you want to place the same bets in a new race, you can simply click on the Rebetbutton.
Draw Outcomes
If two cards drawn share the same face value and are both the highest cards, the winning card will be chosen based on suit. Suit value from highest to lowest is spades, hearts, diamonds, and clubs. If two cards drawn are considered equally ranked due to both face value and suit, the round will end in a draw and both horses will move forward one step.
If the mini round moves both horses to the finish line and you have bet on one of the horses, you will only be awarded half the winnings you would have earned had only one horse finished. If a Joker is drawn from the deck, the horse that receives it is disqualified and will not receive any more cards.
Frankie's Fantastic 7 is a unique betting option and one that combines entertainment and uncertainty in a neat little package. In fact, it doesn't matter if you're a fan of horse racing or the eponymous hero, this game is a great way to ante-up and make some money inside Betfair Casino.
Race your way to some huge payouts when you play Frankie's Fantastic 7 on Betfair Casino.