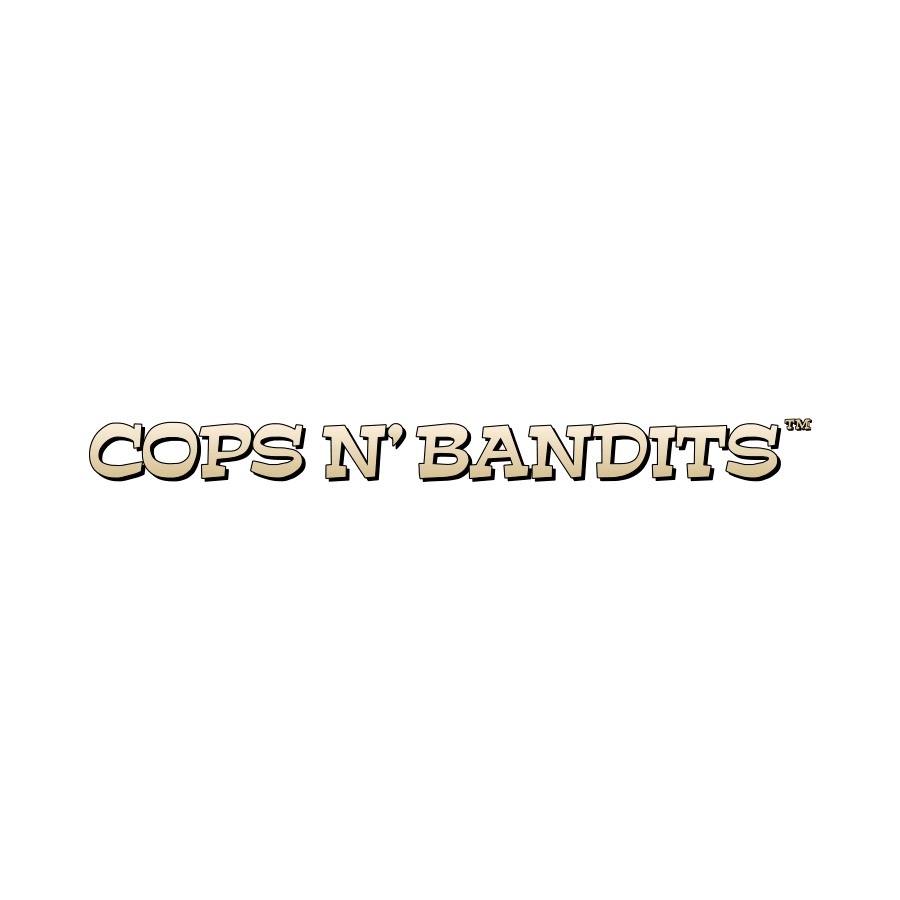 Cops N' Bandits
You were an accidental witness to a major bank robbery in your city. The cops have called you in to the precinct to help solve the case! The bank that was robbed has put up a massive reward for anyone who helps lead to an arrest of the robbers.
You wouldn't normally want to involve yourself in such a high profile case, but the reward for successfully nabbing the bandits is enormous and too good to pass up! Not only that, but you know you can identify the culprits; you need to catch them first!
To do that you'll need to put it all on the line and dedicate yourself to the cause inside the Cops N' Bandits slot world. Chasing the perpetrator across the reels at Betfair Casino might take some time, but if you can make the arrest and bring the criminals to justice your reward will be riches beyond your wildest dreams.
Cops N' Bandits Slot Details:
Reels: 5 Reels
Paylines: 30 Lines
Wild Symbol: Brick Wall
Scatter Symbol: Police Badge
Bonus Features: Officer McThin's Free Spins Bonus, 
How to Play Cops N' Bandits Slots
To catch a thief and become a super slots sleuth you need to put up some cash. Inside the Betfair Casino slot you can adjust your stake to suit your bankroll by using the Plus (+) and Minus (-) buttons. A single spin at the lowest coin level (£0.01) will cost between £0.01 and £0.30 depending on how many of the 30 win lines you activate.
Of course, as you get more into the chase and lady luck adds a few pennies to your bankroll it's possible to increase your stake up to a maximum of £2. If you do this and open up all 30 win lines it doesn't take a detective to work out that you max wager per spin will be £60.
After deciding on your stake you can hit the Spin button to release the reels for a single spin. Alternatively, you can race through as many as 99 spins without stopping if you hit the autoplay button. 
Cops N' Bandits Payouts
Betfair Casino's Cops N' Bandits allows you to take stock of your surroundings at any time by hitting the info button. Like all good detectives, you can select this option and find out more about the game's set-up, its paytable, bonuses, free spins and the game features that will help you move a step closer to solving the case. ,
Of course, it's always a good idea to have some prior knowledge before you ante-up, and when you play Cops N' Bandits that means understanding your symbols. At the lower end of the payout spectrum, three Jacks will award you five coins; however, as you gather more clues (three or more matching symbols of increasing value), the size of your prize can reach as high as 1,000 coins (policeman symbol)
But wait, that's not where the payouts end. To really boost your bankroll you need to collect bonuses and you can do that by finding the following options:
Scatter Symbols: The Scatter Symbol (Police Badge) does not have to occur on a specific payline. If 3 or more Scatter symbols appear in any position on the reels, the Officer McThin's Free Spins Bonus is triggered!
Wild Symbol: A Wild Symbol (Brick Wall) can pose as any other symbol (with the exception of Scatter) in order to create the best winning combination. The Wild Symbol is worth a whopping 4,000 coins when you get five matches!
Officer McThin's Free Spins Bonus: When you land three or more Scatter symbols (Police Badges) anywhere on the reels you trigger the Bonus Round. If you had three Scatter's, you get to pick one Police Badge to determine the number of free spins you have won. If you landed four or five Scatters, you then have to choose two Police Badges which then guarantee you a shot at more free spins!
If you're the Sherlock Holmes type and think you can crack the Cops N' Bandits slot case then make sure you sign-up to Betfair Casino today.