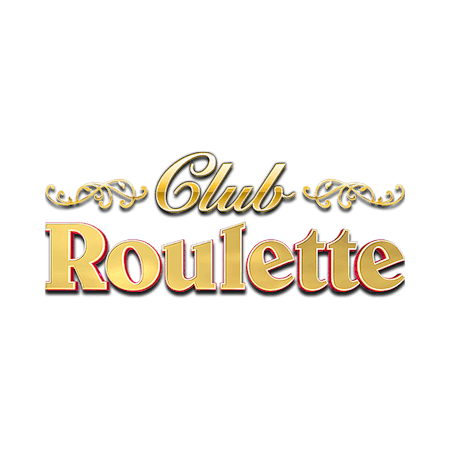 Club Roulette
As you make your way down the back streets of Paris, you can't help but be alarmed at your rash decision to move off the tourist track with a stranger. It seems like a dream as your acquaintance from the train station stops and nods his head towards a door. You gesture towards the door inquisitively and look back at the stranger but he's already gone. You think about leaving, but you have come this far: why not just give it a try?
As you open the door, it seems as if you have stepped back in time. People are in 18th century fancy dress costume and the club is furnished beautifully with antiques. You see a roulette table where people are watching the action and you make your way over to take a look. You decide to try your own luck and place your first bet on 'rouge'. The ball begins its dance around the wheel and you wait with bated breath. Betfair Casino's Club Roulette has taken hold and now your fate lies with the gambling gods.
Club Roulette Casino Table Game Info:
Classic European format
Realistic gameplay
Special bets: available
Software Provider: Playtech
How to Play Club Roulette
If you're intrigued by the spin of the wheel and matrix of numbers offered by Club Roulette on Betfair Casino then you can join the game and ante-up by clicking on the casino chip of your choice.
For many recreational players the roulette table can be a daunting prospect; however, at a Club Roulette table you have no cause to worry as you'll be able to bet with chips worth as little as £0.01. Although the minimum amount staked must be at least £0.01, having these low denomination chips means beginners can get much more bang for their buck by placing small incremental bets above the £0.01 minimum.
Of course, if you have a little more cash to spare then the maximum betting limits on Betfair Casino is a heady £250 which should be enough for even the toughest grinders.
After deciding on how much you want to bet, you can then spread your chips around the betting board as you wish. At this point you have a choice of either an individual number between 0 and 36 or a group bet, such as red/black, odd/even or 3rd 12. Each time you click on an area of the table you wish to place a bet, another chip of the same value is added to your total wager. However, if you want to make a bet using a different chip amount, just choose another chip of your preferred value.
Other Gameplay buttons
To further enhance your Club Roulette experience, the developers at Playtech have incorporated a number of useful buttons to help speed things up.
For example, Clear Bets deletes are previous bets. Rebet facilitates quickly to place the same pattern of bets as the previous round. Skip turn allows you to miss a round when in multiplayer rounds.
Special Bets Button
This is where Club Roulette really gets interesting. This button can be found on the bottom right of your screen. Special Bets, which include Plein (straights) and Cheval (splits), are betting options allowing you to bet on a range of numbers with the smallest number of chips.
For example, Red and Black Splits cover all possible splits on red and black numbers. Voisins du zero includes all numbers on the roulette wheel that surround zero. Tier du cylinder includes all numbers opposite to zero.
Club Roulette Payouts
To complete your Club Roulette experience on Betfair Casino it's important to consider your payouts. If at any time you're unsure of the amount you stand to win you can simply hover your mouse pointer over the min/max tab at the top of the screen and you'll be shown a breakdown of your returns.
However, to give you a clear picture of what you're heading into before you rush off and play Club Roulette, we'll leave you with the main payouts in the game:
Single Number: 35:1
Split Number: 17:1
Three Numbers: 11:1
Quarter: 8:1
Dozen/Column: 2:1
Outside Bet (e.g. Red/Black): 1:1
Play Club Roulette on Betfair Casino and enjoy one of the best online gaming experiences in the world.