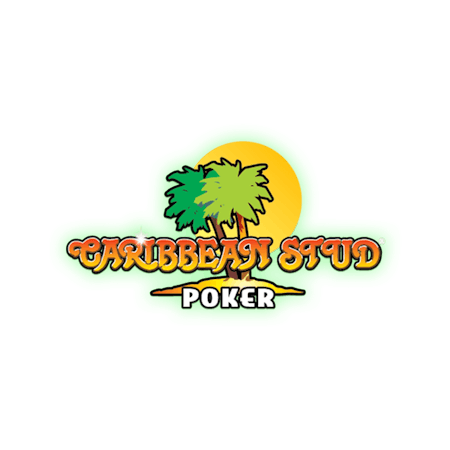 Caribbean Stud Poker
Sitting at the poker table after a very long night in the casino, you wait for the other players at your table to make their moves. Everyone is taking so long to make decisions that even the dealer is fed up! You are exhausted and wishing the game you love so much could move a little faster. It would be so much better to play the game without all the fuss and long, drawn out decision-making from your opponents!
Take the power away from your opponents in Caribbean Stud Poker! You only play against the House, which alleviates the drama and creates a fast-paced and exciting game! Winning comes quick and easy as you move from hand to hand without the bluffing and excruciating wait times! It is only you against the House, and you are ready for a quick win. Face off with the House and get ready for a thrilling game of Caribbean Stud Poker on Betfair Casino!
Caribbean Stud Poker Details:
The object of the game is to hold a stronger Poker hand than the house in order to win an impressive ante.
Wild Card: Joker
Bonus Features: Progressive Jackpot
How to Play Caribbean Stud Poker
At the start of a new Caribbean Stud Poker round you first need to set up your wager by deciding on the value of coins you want to play with. Click on the chip value of your choice to place your ante. Once you place your bets, click on the Deal button and you will be dealt a five-card hand, face up.
From a betting perspective, Betfair Casino offers Caribbean Stud Poker from as little as £1 per hand. Although the chip denominations start at £0.10, the minimum bet you'll need to place in order to start a hand will be £1. From this point, you can add as many additional chips as you like up to a maximum stake of £250 per hand.
After setting your bets, watching the cards fall and viewing your hand, you can decide to hang on to your cards and play by clicking on the Call button or you can fold. If you choose to call you will need to double your opening bet and place it in the ante box. Alternatively, if you choose to fold the cards and your wager will simply be collected by the system and the round will come to an end.
Caribbean Stud Poker: Round 2
If you choose to call and place an ante-up bet, the game then moves into round 2 and the dealer will then reveal his five cards. If the House is not in possession of an Ace/King combination or better, the dealer does not qualify.
When the dealer fails to qualify you win an even money return on your bet and your ante is returned to you. Conversely, in the event the dealer holds a better combination than yours, you will lose your bet and your ante.
Finally, if the dealer's hand holds an Ace/King or better, but your hand is still stronger, you will win even money on your original bet and the ante will provide you with a bonus win as dictated by the strength of your hand and the pay table below:
Royal flush = 100 to 1
Straight flush = 50 to 1
Four of a kind = 20 to 1
Full house = 7 to 1
Flush = 5 to 1
Straight = 4 to 1
Three of a kind = 3 to 1
Two pair = 2 to 1
All other = 1 to 1
Caribbean Stud Poker's Progressive Jackpot
Before choosing your wager and  hit the deal button, you have an option to participate in the Progressive Jackpot when you play Caribbean Stud Poker on Betfair Casino.
If you're someone that likes to shoot for something a little better (in this case a progressive jackpot worth five-figures+), then you simply have to click on the Coin Slit found above the Ante area. This contribution is your ticket into the progressive jackpot game and a percentage of this fee goes towards the Progressive Jackpot total. To win the Progressive Jackpot, you need to make a flush or better during the main game play. Naturally, the stronger your hand ranks, the greater share of the progressive jackpot you can claim.
To bathe your bankroll in sunlight and play for thousands of pounds in cash, join Betfair Casino today and play Caribbean Stud Poker.