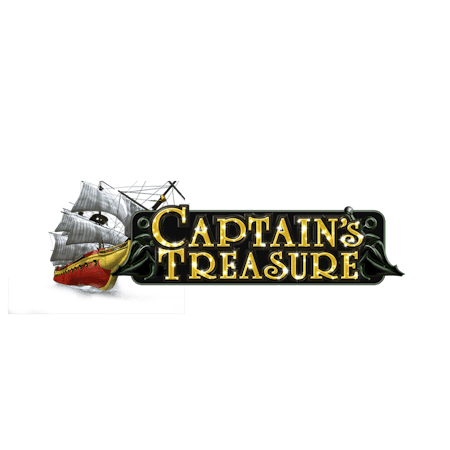 Captain's Treasure
Arrgh! Get your crew together and your ship ready as you set out to steal the Captain's Treasure! The notorious Blackbeard has been pirating his way around the world for years, leaving innocent merchants with nothing. It is time for someone to give him a taste of his own medicine and take back what he has stolen!
Set sail and follow Blackbeard's ship as he and his infamous men try to stop you. Load the cannon and barrel down for a real sea battle as you come face-to-face with the despicable pirate! If you can conquer his ship, his loot is up for grabs inside the Captain's Treasure slot game on Betfair Casino!  
Captain's Treasure Slot Details:
Reels: 5 Reels
Paylines: 9 Lines
Wild Symbol: Blackbeard
Scatter Symbol: Treasure Chest
Bonus Features: Progressive Jackpot
How to Play Captain's Treasure Slots
Taking on the captain and defeating his pirate army takes dedication, skill and, of course, money. To tussle with the captain and stand a chance of winning his bounty you first need to set your stake by hitting the Plus (+) and Minus (-) buttons located in the lower left-hand corner of the screen. This process will manually adjust the size of your coin stake by a single unit from a starting point of £0.01 to a maximum level of £5.
You can also click on the Bet One button to add coins to your wager (one click equals one coin) or you can simply hit the  Max Bet button to activate all paylines and the maximum bet per line before automatically spinning the reels.
From a cost perspective, the maximum wager per line is £5 which, when multiplied by the nine win lines, means you can stake up to £45 per spin. Of course, if your bankroll is smaller you can simply reduce the coin size and number of lines to the minimum and risk just £0.01 per spin if you wish.
Finally, after you've set your stake, you need to hit the Spin button to set the reels in motion.
Captain's Treasure on Betfair Casino
Game specifics, including information on set-up, paytable, bonuses, free games, and game features, can be found by clicking on the Info button. Using the arrow buttons found on the lower right corner will enable quick and easy navigation between the information screens. To view payline information, click on the Show Paylines button found on the Paytable page.
Clicking the Hide Paylines button will close this screen and clicking the Back button will close the Info screen and return you to the game.
As a quick guide, payouts inside Captain's Treasure on Betfair Casino will start when you match three 9 symbols. This opening payout will furnish you with five coins and from this point the wins gradually increase up to a maximum of 5,000 coins for five crossed sword symbols.
It's also important to note that high value symbols, such as the swords, anchor, ship's wheel and treasure map, will start to earn you money when you roll in just two matching symbols (a single sword symbol will also earn you a two coin win).
Captain's Treasure's Bonuses
Naturally, like all leading online slot games, Captain's Treasure contains a slew of bonuses and free spin games which will reveal themselves under the following conditions.
Scatter Symbols: The Scatter Symbol (Treasure Chest) must occur consecutively but does not have to appear on any specific payline. If the Scatter Symbol appears anywhere from two to five times on the screen, you will be paid according to the paytable (the number of appearances multiplied by the number of the total amount bet).
Wild Symbol: The Wild Symbol (Blackbeard) can pose as any other symbol in the game, including Scatter, in order to create the best possible winning combination! The Wild Symbol will also double any win in the combination it appears on, but this will not occur cumulatively. The Wild Symbol will only appear in the 2nd, 3rd, and 4th reels.
Progressive Jackpot: Play the Dollar Ball Progressive Jackpot side game while enjoying the fun of the main game play! You can enable or disable the side game at any time. To begin, pick 5 numbers out of 49. Once you begin the main game play, five numbers will be drawn at random in the side game. The more numbers you correctly match, the more you win! If all five numbers are a match, you win the Dollar Ball Progressive Jackpot payout!
To set sail for the high seas and find a treasure chest worth thousands, make sure you join Betfair Casino today and take on Captain's Treasure slots.