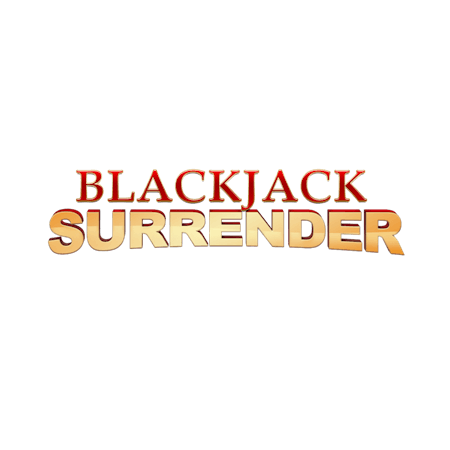 Blackjack Surrender
Anyone who has ever visited a casino, online or live, will have heard of blackjack. The popular card game that pits player against dealer in a race to see who can get the closest to a total of 21 without going over has been the staple game for punters for many years.
Naturally, given the immense popularity of blackjack, the game has evolved markedly over the years and, today, you'll find a slew of new variants in the virtual arena. Indeed, when you click through Betfair Casino's virtual doors you'll find a bevy of options, one of which is blackjack surrender.
Operating within the same framework as standard blackjack but offering a novel twist (namely the surrender option), this game has become popular with those players who enjoy flirting with fortune and avoiding bad luck at all costs.
Naturally, before you ante-up in one of Betfair Casino's blackjack surrender games you'll need to familiarise yourself with the rules, so here's a quick guide to the basic tenets of the game:
Blackjack Surrender Basics
At the start of each game you will be dealt two cards face up in the standard way.
Depending on the game in question, the dealer's cards will be dealt in one of two ways: simultaneously (one face up, one face down) or individually (one card face down, the other stays in the deck until all players have acted).
In scenario 1, the player will be offered the surrender option straight away. The dealer will then check their face down card after the player has made their choice.
In scenario 2, the player will be offered a late surrender, which means it's offered after the dealer's has checked for blackjack. (This is the option used on Betfair)
Beyond this, all other standard blackjack rules are in play.
If a player decides to take the surrender option, the dealer will fold your cards and return 50% of your starting bet. For some, this option is one that should be avoided at all costs. However, if you believe you have no chance of winning the hand i.e. the dealer is holding an ace, you have a starting total of 16 and the board is low, then it can be an extremely useful option to have.
Finding Betfair Blackjack Surrender
To find blackjack surrender inside Betfair's online portal you'll first need to navigate to the tab marked "card". Once inside this portal you'll find the blackjack surrender panel which offers two options: "play" and "demo". For novices and those without a real money account, the demo mode will give you £2,000 in play money with which to test out the game.
Once you've mastered the basics you can then create a real money account and start anteing up for real. Betting starts from £1 and to make the interface as appealing as possible you can toggle a range of aesthetic options, including: colour, sound and game speed.
Overall, if you're looking for a new way to play online blackjack, then the surrender option on Betfair Casino is a cracking choice.