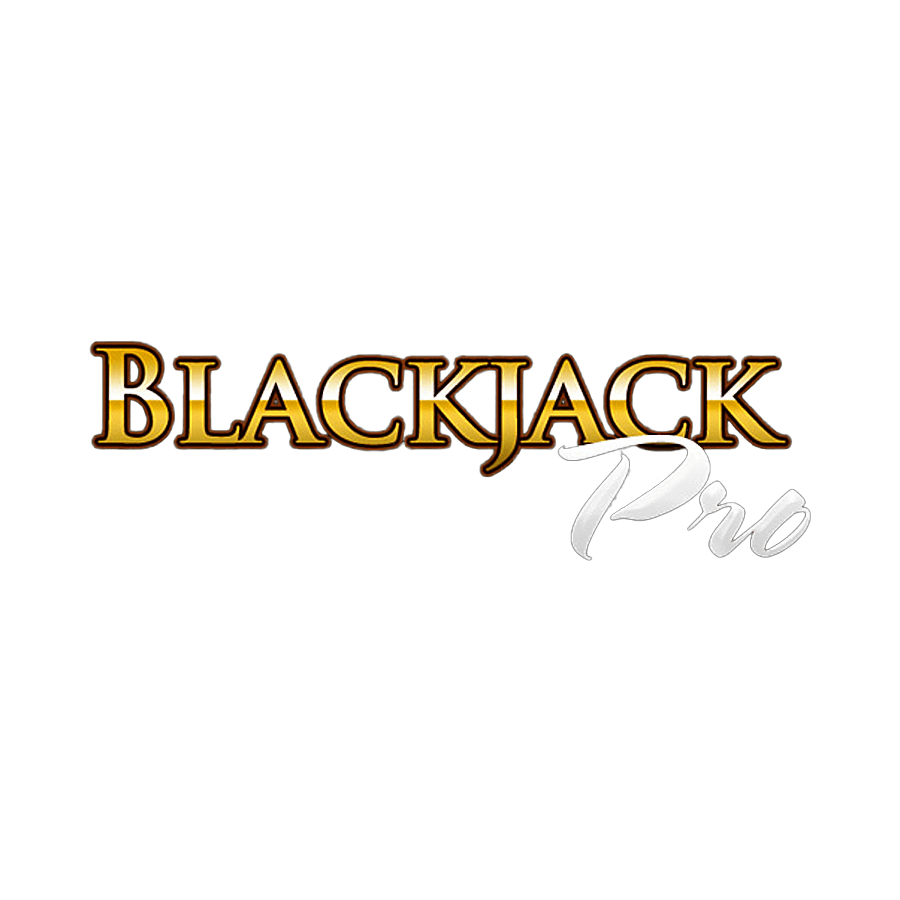 Blackjack Pro
Like a professional athlete, you have a natural talent for your chosen game. However, for a true professional, natural talent is not enough. A pro perseveres through the highs and lows and learns from their mistakes. This dedication and determination pays off as you analyze your performance and learn the strategies that make you a winner. The knowledge acquired allows you to think quickly and helps you to know the best time to make your move. And, like all professional athletes, you thrive at competition and you are trained and ready for anything the game brings.
Blackjack Pro allows the knowledgeable player an opportunity to capitalize on their experience on the blackjack table at any time, from anywhere. In this online game with high-quality graphics, there is no need to wait or to travel to the casino to show the competition who is the true boss. You can play now and profit from your hard won mastery of this challenging game!
Blackjack Pro Game Info:
Type:  Casino Table Game
House Edge: 0.48% per initial bet
Play up to five hands per game
Uses one deck, shuffled after each round
Bonus features: Turbo mode, £10,000 US maximum bet
How to Play Blackjack Pro on Betfair Casino
As a blackjack pro, one hand may not be enough of a challenge, so this game allows you to choose as many hands as you want to play. To play a hand, click the betting circle below the hand you wish to play. Each click of a chip increases the bet by the nominated amount and if you wish to stake different amounts on different hands then you're free to do this.
When you ante-up at a Blacjack Pro table on Betfair Casino the stakes start at £1 per hand and scale up to £1,000; so make sure you factor this into your thinking before you sit down. Once you have fixed your bet for all the hands you wish to play, your next job is to hit Deal button and watch as the dealer deals your hands. While the light is turned on the active hand, you can choose to Hit, Stand, Double and Split.
When you've finished setting your hands, it's then the dealer's turn to act. In Blackjack Pro on Betfair Casino, the dealer must stand on 17 (or hit on a soft 17) and it must hit on hands of a value up to and including 16. Once the dealer's hand is finished, the wins and losses are shown on each hand and any wins are automatically credited to your account.
To play anotehr round you simply have to press New Game.
Paytable:
If your hand is closer to 21 than the dealer's without going over, then you are paid the amount you have bet or, intechnical terms, you are paid out at even money (1:1 ratio). Additionally, blackjack, which is an Ace and a ten-value card as the first two cards, and pays out at a ratio of 3:2. 
Insurance
If the dealer has an Ace face-up, then you have the option of insurance. This is a voluntary side bet that says you think the dealer has blackjack. If you take this option and the dealer is correct then you will be paid out at 2:1. However, if you're wrong then you lose your insurance contribution.
Card Splitting
You can split your hand when you are dealt two cards of the same face value with the same bet on each hand. You continue to play these two hands. You cannot double or split a split hand.
Double Down
You may want to double down on 10 or 11 only. A double down is another bet of an equal or lesser amount. If you win, you are paid for both your bets.
To play like a pro, join Betfair Casino today and ante-up at the Blackjack Pro tables.