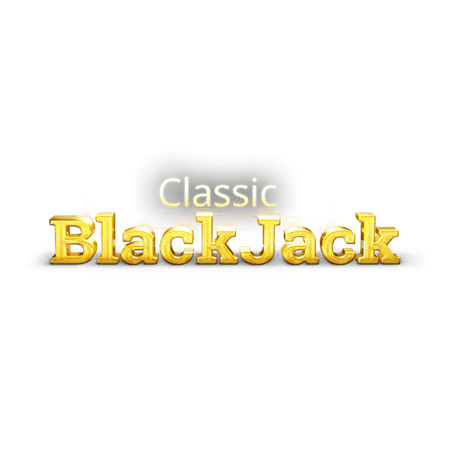 Blackjack Classic
PLAY CLASSIC BLACKJACK AT BETFAIR CASINO
An elegant game with a user-friendly style, Red Tiger Gaming's Classic Blackjack offers a fun take on the popular table game, suitable for players of all levels and playable on any device.
CLASSIC BLACKJACK FEATURES
The table forms the main screen, with three seats and atmospheric piano music playing in the background. The chips are large and in different colours, with their value clearly marked and the rules are printed on the table, which helps make the gameplay more straightforward.
HOW TO PLAY CLASSIC BLACKJACK
Set your stake and wait for the dealer to draw.  If your first two cards equal 21 you need do no more and can celebrate your win.
If they don't, either hit, take one more card from the dealer or stand, don't take another card.
If the first two cards are of equal value of nine, 1, 11, or 16, you can Double Down – doubling the bet and accepting one more card.
Splitting - if you are dealt a pair, you can separate them into the start of two new hands, with an additional bet to the new hand equal to the initial bet. You can still hit multiple times unless the split hands are Aces when you can only hit once.
If the dealer's first card is an ace, you can take insurance at 2:1 before they view the second card. If the dealer then gets Blackjack, you lose the initial bet but the insurance pays out. If the dealer doesn't have blackjack, then the insurance is lost and the original bet continues.
Read our new article about card counting in Blackjack to learn more about this technique.
CLASSIC BLACKJACK BEST STRATEGIES
Select your chips from the bottom of the screen and click on the three empty circles to place your stake.
'History' displays the dealer's recent hands, and stats showing the percentage of bust hands and blackjacks the dealer has had in the current game. Those who know the game well can use this information to play strategically.
You can find full guidance under 'advice' which is based on a common strategy.
We cover more advanced strategies in detail in our guide dedicated to Blackjack strategies.
OTHER SUGGESTED GAMES
Looking for something a little bit different? Why not take Quantum Roulette Live for a spin?
ONLINE BETTING EXPERIENCE AT BETFAIR CASINO
Our online casino and live casino bring you a fantastic selection of table games, online slots, and live dealer titles, from live blackjack and roulette to baccarat, poker, slots, Megaways, and more.
PROMOTIONS
With Casino promotions and with our daily FREE game Prize Pinball, we put the fair in fair play – so you can make that experience last longer for less.