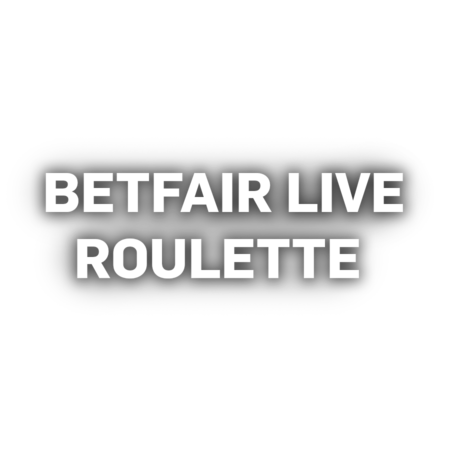 Betfair Live Roulette
If you want out all action at one of our exclusive tables, Betfair Live Roulette is a must. Born out of our unique partnership with Playtech, this table is the perfect place for roulette fans that want to get up close and interactive with the game. With friendly croupiers, multiple camera angles and impressive digital overlays, Betfair Live Roulette offers an experience unlike any other.
Betfair Live Roulette Game Info
Play from as little as £0.20
Tons of stats and exotic betting options
Stake as much as £60,000 per spin
Software Provider: Playtech
How to Play Betfair Live Roulette
Before you can unlock the full range of features inside Betfair Live Roulette, you'll need to place a bet. To ensure this exclusive game is accessible to everyone in the Betfair community, we allow you to play from as little as £0.20. Of course, if you've got more to spend, the max bet on a single number is £150, while outside bets can top £3,000. Once you're in the mix, a countdown timer will let you know how long until the round closes (17 seconds to place a bet).
As the game progresses, you not only have the option to toggle settings such as the stream quality and audio, you can also review a ton of stats. From the distribution of results over the last 100 hands to which numbers are hot or cold, our software gives you acute insight into the action. Finally, to ensure you never miss a bet, our one-touch controls allow you to use racetrack mode, access exotic wagers and even save your own betting formations.
When you piece all of this together and throw in some charismatic croupiers that make everything more entertaining, it's easy to see why Betfair Live Roulette is one of our most popular games. Try it today!