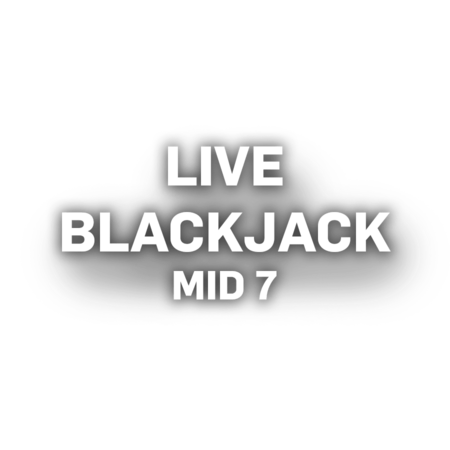 Betfair Blackjack MID 7
Big stakes? Check. Live dealer action? Check. Tons of professional level features? Check. Betfair Blackjack Mid 7 is a live-action game that's the connoisseur's choice when it comes to online casino gaming. Designed by Playtech but tailored specifically for Betfair, this table is the embodiment of our long-standing commitment to high quality betting action.
Betfair Blackjack Mid 7 Game Info
Bet as much as £2,500 per hand
Bonus bets with 100x jackpots
Designed exclusively for Betfair
Software Provider: Playtech
How to Play Betfair Blackjack Mid 7
After the dealer welcomes you with a smile and invites you to sit in one of the seven available seats, the cards start to fly at regular intervals. Unlike virtual blackjack that starts and stops when you place a bet, our Betfair Blackjack Mid 7 table runs on a clock. Fortunately, our dealers are always there to help you along the way and keep the action flowing at a healthy pace. Once you're ready to roll, a bet of between £10 and £2,500 will get you in the game. From here you have all the standard betting options. From hitting and standing to splitting and doubling down, you'll be able to shoot for blackjack in a familiar way.
Beyond the basics, this exclusive live dealer table has special settings so you can adjust the stream to suit your needs and even hide your bets if you don't want people to see what you're doing. If that's not enough, three side bets give you the ability to win up to 100x on your stake and even play from behind when the table is full. In short, Betfair Blackjack Mid 7 is the closest you can get to a professional live game without leaving the comfort of your own home.