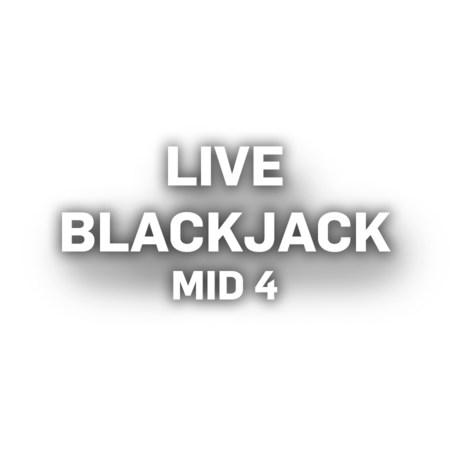 Betfair Blackjack MID 4
Seven seats, two cards and multiple ways to win some serious prizes: It can only be Live Betfair Blackjack. Designed by Playtech and bearing the Betfair logo, these games are your ticket to an immersive world filled with bets, socialising and action. Indeed, if you sit down at the Betfair Blackjack Mid 4 table and play with real life our dealers, you'll be in for a totally unique experience.
Betfair Blackjack Mid 4 Game Info
Make bets ranging from £10 to £2,500
Place up to three side bets
Designed exclusively for Betfair
Software Provider: Playtech
How to Play Betfair Blackjack Mid 4
To play alongside our world-class dealers, the first thing you'll need to do is place a bet. At the Betfair Blackjack Mid 4 table, betting starts at £10 and tops out at a heady £2,500. Instantly, you'll see that this a table for serious players. Sure, you can join the fun if you're a novice or a newbie. However, if you're willing to bet big in order to win big, Betfair Blackjack Mid 4 is for you.
As part of our commitment to offering games that ooze value, Betfair Blackjack Mid 4 goes beyond the betting norm. What we mean by this is that you can win more than the standard 1:1 and 3:2 payouts. By placing 21+3, Perfect Pairs and Dealer Pair side bets, you can rake in returns topping 100:1 on your stake. For those not in the know, that's markedly more than other classic table games such as roulette, baccarat and craps.
Put simply, if you want a live-action experience where big stakes can be turned into big wins, Betfair Blackjack Mid 4 is the game for you.