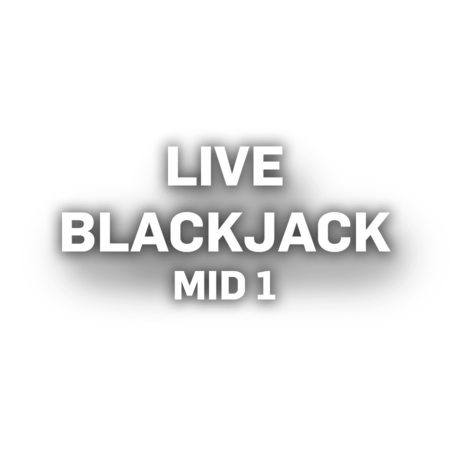 Betfair Blackjack MID 1
Thanks to the wonders of modern technology, you can now play online blackjack with a real dealer. Through a combination of RFID chips and HD webcams, you can connect with our world-class dealers and enjoy an experience like no other. Betfair Blackjack Mid 1 is our unique take on the genre, standing as a testament to our brand values. Developed exclusively for us by Playtech and packed with features, this game is perfect to enjoy online blackjack in a whole new way.
Betfair Blackjack Mid 1 Game Info
Bet between £10 and £2,500
Three side bets
An exclusive Betfair game
Software Provider: Playtech
How to Play Betfair Blackjack Mid 1
When you jump into the action, normal European blackjack rules apply. In practice, this means you'll receive two starting cards while the dealer gets one after you've wagered between £10 and £2,500. When the cards are in the air, the live dealer will ask you whether you wish to stand or hit. In situations where you have a pair, you have the option to match your opening bet and split them into two hands. If your starting total is 11 or less, you also have the option to double down by putting in an extra bet and receiving just one more card.
Any time you beat the dealer, a 1:1 payout is yours. Go one better and hit blackjack (10/picture card + Ace) and you'll bank a 3:2 return. If that's not enough, our exclusive Betfair Blackjack Mid 1 table has three bonus bets: Perfect Pairs, Dealer Pair and 21+3. Play these side bets for a mere £1+ and you could win 100 times what you put in. Overall, when you combine all of these features with our unique live gaming set-up, you get a blackjack experience that's not to be missed.