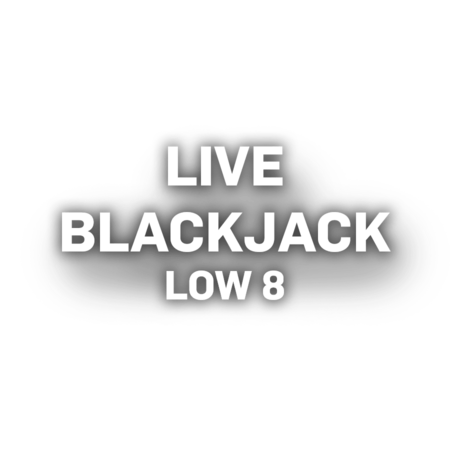 Betfair Blackjack Low 8
If you're in the market for a more exclusive live gaming experience, there's a seat open at our branded blackjack tables. Designed by Playtech but tailored to suit your needs, Betfair Blackjack Low 8 is a true reflection of our brand and our community.
Betfair Blackjack Low 8 Game Info
Bet up to £2,000 per round
Play even if the table is full
Exclusively branded game
Software Provider: Playtech
How to Play Betfair Blackjack Low 8
To watch the cards fly at the Betfair Blackjack Low 8 table, you'll need to wager between £5 and £2,000. At the lowest end of the spectrum, £5 is an affordable way to play, especially when you consider that this game is exclusive to us and packed with fantastic features. On a basic level, blackjack pays out at 3:2 and the games are dealt European style. In real terms, this means the dealer takes just one card to start.
Beyond the basics, you'll have the option to place one or two side bets from as little as £1. If you choose the Perfect Pairs bet and your two starting cards match, you could win up to 25:1 on your stake. Make a 21+3 wager and your hole cards will be combined with the dealer's to form a poker hand. If said hand is a flush up to a suited three-of-a-kind, you'll win a prize worth between 5:1 and 100:1.
For its final trick, Betfair Blackjack Low 8 allows you to play from behind. If the table is full and you can't control the action, you can place a bet from the side lines. If you do this, the active player makes all the moves. However, you will be able to set your own playing conditions so you don't have to put your fate in the hands of someone you don't know.