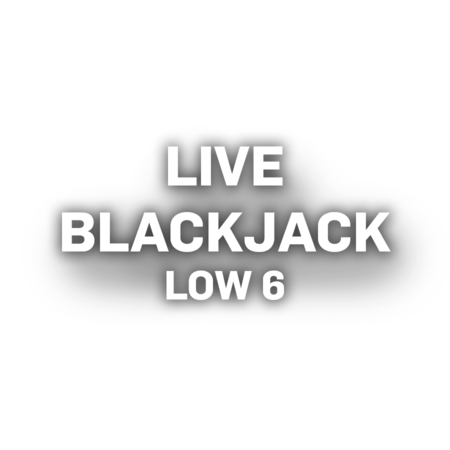 Betfair Blackjack Low 6
When the virtual world becomes a little mundane and you fancy a change, Betfair Blackjack Low 6 is on hand to offer you a whole new experience. Created by Playtech and exclusive to Betfair, this game is a live dealer affair, which means no two sessions are ever the same. Of course, even in among the ever-changing dynamics of the live dealer world, a few things remain a constant. If you stick with us for a minute or so, we'll tell you what these things are.
Betfair Blackjack Low 6 Game Info
Bet between £5 and £2,000
Two side bet options
Play from behind
Software Provider: Playtech
How to Play Betfair Blackjack Low 6
Our exclusive live blackjack game is perfect for players of all skill levels. Betting starts at an affordable £5 but goes up to a meatier £2,000 per round. Whatever price point you come in at, our Betfair Blackjack Low 6 table is packed with the following features:
Bonus Bets: Make 21+3 and Perfect Pairs side bets from as little as £1 and win up to 100x.
Bet Behind: If all seven seats at the table are full, you can still play by betting at least £5 from the back and letting the active player control the action.
Adjustable View: Toggle the size and quality of the stream to optimise your viewing experience as you play.
Tips and Stats: Using the game history and tooltips feature, you can get a better insight into the game and your overall performance.
Hide Your Bets: If you don't feel like showing everyone how you're betting, you can opt to hide your bet amounts.
When it comes to live casino action, Betfair Blackjack Low 6 is a table game everyone can enjoy.