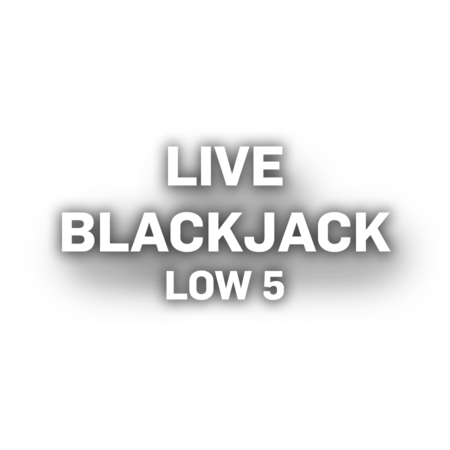 Betfair Blackjack Low 5
Thanks to our unique relationship with Playtech, we're in the privileged position to offer you some exclusive gaming options. Betfair Blackjack Low 5 is one such title and comes fully loaded with all the quality you'd expect from us and our brand. Featuring crystal clear HD streams and the best dealers in Europe, this table is your chance to get up close and personal with one of the best online experiences possible.
Betfair Blackjack Low 5 Game Info
Play from as little as £5
Make side bets and win up to 100x
Toggle the game to suit your needs
Software Provider: Playtech
How to Play Betfair Blackjack Low 5
Live dealer gaming doesn't always have to be expensive and Betfair Blackjack Low 5 is a perfect example of why that's true. With seven seats available and bets starting at £5, this game is perfect of those that want to get their start in the live arena. In line with this desire to help newbies and novices get more from their time online, Betfair Blackjack Low 5 has a stats feature that allows you to review your entire game history. Using this, you can track your wins, losses and big decisions to help you get the best results possible.
In addition to making the game as accessible as possible, our software allows you to tailor the action to suit your needs. As well as adjusting the size and quality of the live stream, you can choose to hide your bets from other players and turn on the tips feature that tells you what each feature does. Finally, to give our exclusive game some extra sparkle, you can make bonus bets from as little as £1. For that meagre amount, you could bank a prize worth £100X our stake!