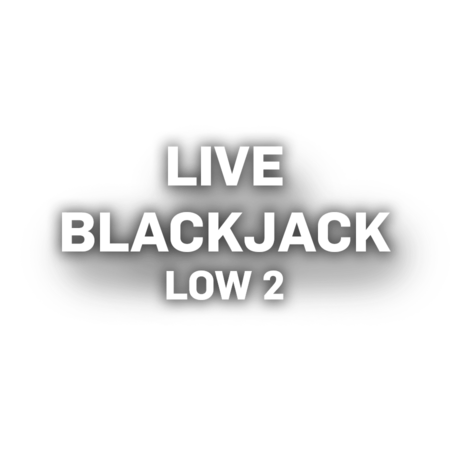 Betfair Blackjack Low 2
Hold onto your hats and get ready to immersive yourself in one of the most impressive online casino experiences around. Specially designed for us by Playtech, Betfair Blackjack Low 2 is not only your chance to play with some of the top blackjack dealers in Europe but also to enjoy the latest in iGaming technology.
Betfair Blackjack Low 2 Game Info
Play from as little as £10 per round
Bonus bets pay up to 100x your stake
Bet behind feature
Software Provider: Playtech
How to Play Betfair Blackjack Low 2
When you first join the Betfair Blackjack Low 2 table, our gracious host will personally welcome you to the game. Once the formalities are over, you'll be asked to place a bet of between £10 and £2,500. If you're one of the game's high rollers, these betting conditions are perfect as they allow you to make the most of your time at the tables.
If that's not enough to tempt you in, our Betfair Blackjack Low 2 table has two side bets: 21+3 and Perfect Pairs. Use the former and make a ranked poker hand with the first three cards dealt (your two plus the dealer's card) and you'll win up to 100x on your money. Choose the latter and you could bank as much as 25x your stake when your starting cards sync up to make a pair.
To make these games even more immersive, you can play behind (place a bet even if the table is full), call up a range of stats and even have a chat with the dealer. Put simply, if you're looking for a better all-round blackjack experience that's backed by the quality we've become known for, this branded table is the perfect choice.