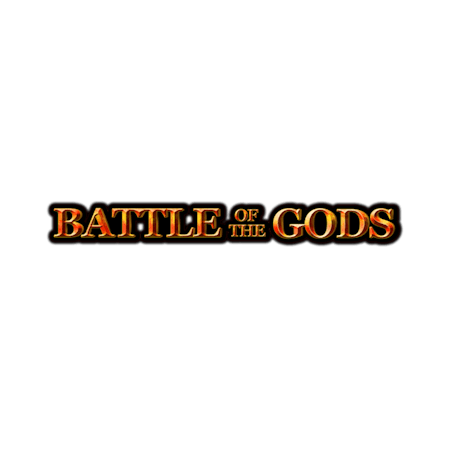 Battle of the Gods
As the winds howl and the gods strike the reels with bolts of lightning, the only things you can do is stand proud, fight your way through the storm and pray for the right symbols to fall. That's right, when you take a turn on Battle of the Gods: God of Storms, you'll need to show the bravery of a true warrior to take home a progressive jackpot worth more than £100,000.
Battle of the Gods: God of Storms Game Info
Bet from as little at £0.01 per line
Win up to four progressive jackpots
Cover-all wild and 5x multiplier bonus
Software Provider: Playtech
How to Play Battle of the Gods: God of Storms
The only way to come through Battle of the Gods: God of Storms with your life intact and a few coins in your pocket is to spin like the wind. Depending on how hard you want the wind to blow, this jackpot slot's five reels and 25 paylines will start to move from as little as £0.25 or as much as £500. Naturally, depending on the how you set a spin in motion, the amount you'll be rewarded with at the end of the fight can change.
With prizes ranging from 5x your line bet to 500x, those at the top of the betting tree stand to take home a generous £10,000 if five warrior symbols roll in. Naturally, as is the case in any battle, you may have to call for reinforcements in the form of bonuses. In this game, wilds symbols (the ship) have the power to cover an entire reel. If this happens, you'll receive free spins and multipliers worth up to 5x as the God of Storms blows the symbol from reel to reel.
While this should be more than enough to fill your coffers with cash, the real winners in this epic encounter are the ones that unlock the Battle of the Gods: God of Storms progressive jackpot. With four ever-increasing prizes on offer, you could take home £100,000+ from a single spin. Indeed, much like those who are blessed by the gods, these prizes can strike at any time and at any stakes. Once they do, you'll have come match symbols in a mystery game to determine your fate and walk away with the ultimate Battle of the Gods: God of Storms jackpot.
Suggested Games: If you don't want to fight with Battle of the Gods: God of Storms, why not check out the Age of Gods Roulette instead?