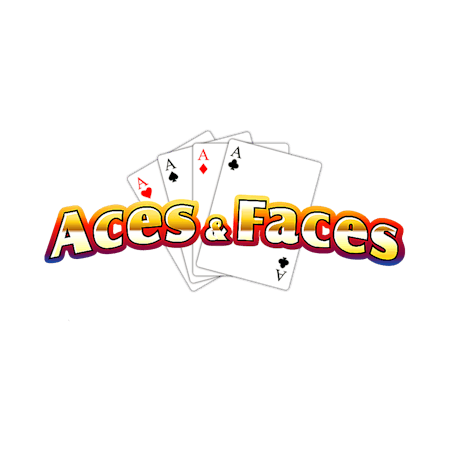 Aces And Faces
Diamonds flicker and hearts throb, you survey the table – are they bluffing? Are you? The tensions slowly builds as the dealer swaps your cards. You can hardly bear to look as you turn over your card.
Why play it anything but big? If you think you can make those high-flying combinations, why accept anything less? You just have to be ready to take a chance.
With Aces and Faces Double, only the big cards count for big money prizes. What's more, with the chance to double your winnings, your balance could go through the roof before you even know what's happened.
Be the lucky Ace of Spades and you could be dining with the Queen of Hearts in no time, you daring Jack!
Aces and Faces Double Info:
Bonus features: Double
Game Developer: Playtech
About the Game
The original Aces and Faces video poker game, this variant contains a single line of five cards. The aim of the game is simple: use your first set of cards to make a ranked hand on your second deal. To fulfill this mission you can choose to hold or swap any number of the cards on display.
How to Play
 To play Aces and Faces Double on Betfair Casino is easy. First, choose your coin value by clicking the + or - button at the bottom right of the screen. Coins range from £0.01 to £20 so your minimum bet per round will be £20 and the maximum bet is £100. Next choose how many coins you wish to bet with, by clicking on Bet One to add a coin or by clicking on Bet Max to play the maximum five coins. Note, as you increase the number of coins, you also increase the size of your bet. For example, five coins with a stake of £20 will mean the size of your wager each round is £100 (£20 X 5).The objective of the game is to get a winning combination with your five-card poker hand. The lowest winning combination is a pair of Jacks. There are higher value combinations though, which you can check on the paytable at any time by clicking on the Paytable button at the bottom of the screen. The highest winning combination is a Royal Flush and if you bet the maximum number of five coins per line, you can win 4000x your line bet with a Royal Flush.
Click on Deal and you'll see a five-card hand. Choose which, if any, of the cards you wish to hold by pressing the Hold button underneath the card and then click Deal again. The held cards are used across all four lines. As you click Deal for the second time, if you've held some good cards from the first deal, wins can multiply rapidly.
Aces and Faces Double Hand Rankings
Royal Flush
Four Aces
Straight Flush
Four Jacks, Queens or Kings
Four 2s through 10s
Full House
Flush
Straight
Three of a Kind
Two Pairs
Jacks or Better
*Note: the more coins you play, the higher your potential payout. For example, one bet pays 1X for Jacks or Better, while five bets pays 5X for Jacks or Better.
Double Feature
If you get a win, you can then play to double up your win. When you get a win, you'll see a new window, offering you the chance to Double, Double Half or Collect. This means you can either collect your win and play a new round or go into a double up round with all or half of your original win.
Playing double up is really simple. The dealer has one card that is face-up and you are dealt four cards face-down. All you need to do to double your win is to choose a card that has a higher value than the dealer's. If you don't wish to gamble all of your winnings, then you can choose to "double half" and that will take half of your prize into the bonus game instead of the full amount.