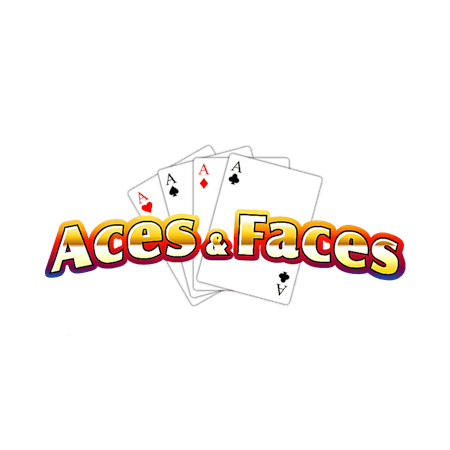 Aces and Faces 4 Lines
The chips in your hand have grown moist with sweat as you pace around the crowded casino trying to decide where to make your next move. You know you can win more money if you just can figure out which game to play!
You decide on a card game you've never played, hoping for some beginner's luck. Once you feel like you have the hang of things, you take your seat and prepare yourself for a winning round. You place your bets, the cards are dealt and you make your moves carefully, as you eye the other players around the table.
Feeling confident, you reveal your cards, and, to your surprise, you have won the round and the chips are shoved in your direction. A few rounds later and you're feeling unstoppable as you make your way to the cashier to get your money.
4-Line Aces and Faces Game Info:
About the Game
Another great spin on a video poker classic, 4-Line Aces and Faces is sure to entertain those who want to mix it up a little bit! The main difference between 4-Line Aces and Faces and the original game is that it has four lines, which means the player has four separate ways to win. Because the game is played using four different decks of cards, each hand is treated as a separate entity, so your chances of winning are equal across all four lines. So put on your best poker face and pray for an Ace, and start playing 4-Line Aces and Faces right now!
How to Play
To get thing's underway, the player begins by placing their desired wager using the plus (+) and minus (-) symbols to select their coins. The player can opt to bet a single coin on a line by pressing Bet One or they can choose to bet the maximum number of coins (five coins) by clicking on Bet Max. Betting inside 4-Line Aces and Faces starts at £0.04 per line when you set the coin level to its minimum: £0.01. At the highest level, it's possible to push the coin value to £20, which means the highest single bet is £80 per round. Finally, it's also important to note that the total stake will increase according to the number of coins wagered. As it's possible to risk up to five coins, the bet per round can be increased fivefold (e.g. £20 coin X five coin = £400 stake per found).
Once the player has placed their bets and is feeling good about them, they can hit the Deal button and receive their cards. From these cards, the player will attempt to make the best five-card poker hand possible by keeping the cards they wish to hold onto and replacing the ones they do not want. To do this, the player simply hits the hold button on the cards they like before hitting the deal button for the final time.
4-Line Aces and Faces Hand Rankings
Royal Flush
Four Aces
Straight Flush
Four Jacks, Queens or Kings
Four 2s through 10s
Full House
Flush
Straight
Three of a Kind
Two Pairs
Jacks or Better
*Note: the more coins you play, the higher your potential payout. For example, one bet pays 1X for Jacks or Better, while five bets pays 5X for Jacks or Better.
Double Feature
When the player has a winning hand, they can opt to collect their cash or try their chance at doubling their winnings by pressing Double. In this feature, the dealer will deal five cards: one face-up and the rest facedown. The player will attempt to select one of the four facedown cards at random in hopes that it will be higher than the face-up card. If it's higher, they win. If the card is lower, they lose. In the event of a tie, the player can choose to double again or collect their original prize.
It's also possible to gamble half of your winnings by hitting the Double Half button. Doing this will split your prize into two equal parts, push one amount into your balance and the other into the bonus game.