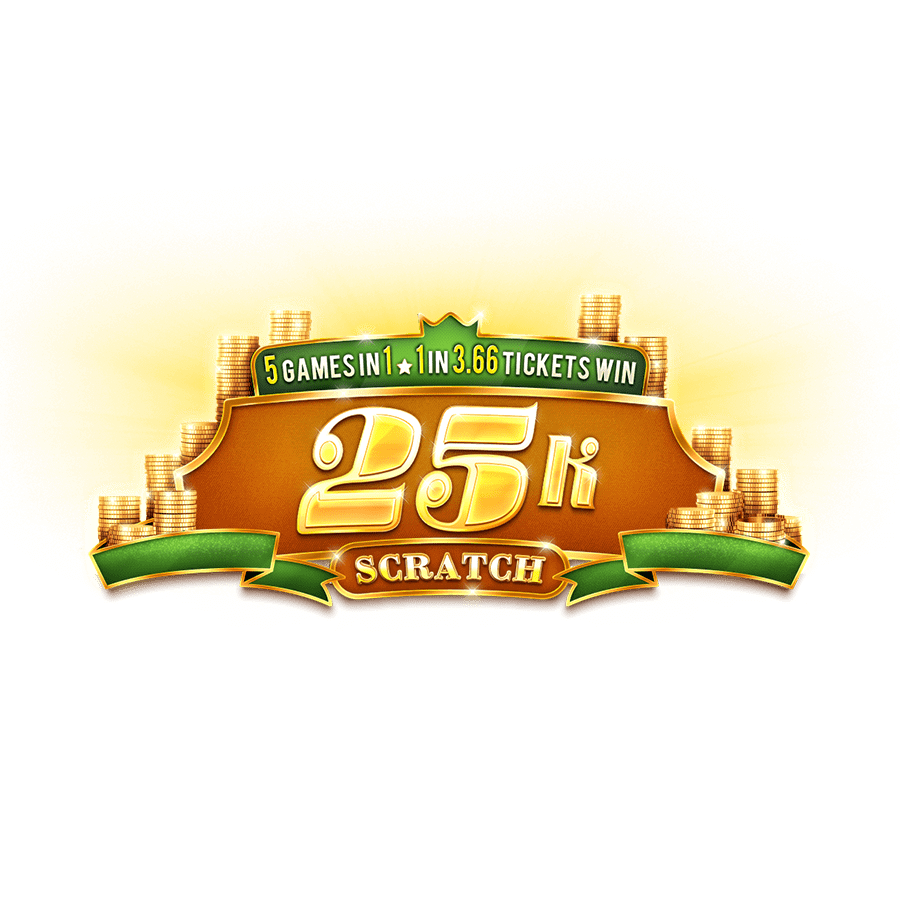 25k Scratch
A tempting £25,000 prize is waiting to be won on the sizzling 25k Scratch game. One out of every 3.66 cards put a smile on the player's face by providing a handsome cash win!
Playing this game is easy, as you get the option of slowly revealing the symbols one at a time or even revealing them all together. There are five different ways of winning here too, so you will most likely have your fingers crossed right up until the final symbol is finally revealed.
As you carry on scratching away, you want to either match the lucky numbers, add up two numbers to get seven, get three of the same symbols, get three lots of the same amount or else win one of the three bonus prizes.
Get scratching and that £25k Scratch prize could be yours in a flash!