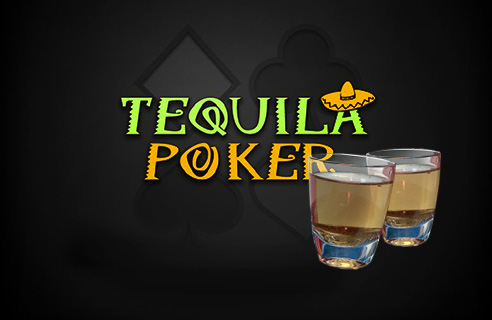 Tequila Poker
Found in Card
367 Plays Today
One Tequila.
You slam down the glass, wipe your mouth, and glance around the dusty bar. A mariachi tune tings faintly in the background. Your recently acquainted drinking partner tips the unlabelled bottle of tequila in your direction.
Two Tequila.
You tear into the lime ferociously as the sour citrus stings your palette before offering momentary relief. Your drinking partner holds up the bottle and tilts his head.
Three Tequila.
Your head spins as you attempt to make sense of the unsavoury crowd surrounding you. Men in all black shake hands, couples embrace in a corner, and a lone ranger in a Stetson stares intently at you with pitch black, brooding eyes. You lock eyes with the menacing character as he parts his jacket to reveal a pistol indiscreetly tucked at his hip. Your drinking partner motions to put the cap on the bottle. You see your own hand reach out to stop him.
More.
About Tequila Poker
The game is played with a single deck of 52 cards with all of the cards dealt face up. Tequila Poker mixes and joins certain components of both five-card poker and Blackjack. The player is dealt four cards and then must choose whether to attempt to achieve a poker hand or to go for a point-total hand. The player is then dealt two more cards. The final hand is comprised of the five best cards out of six.
High Tequila
Winning point-totals in High Tequila must be 46 points or higher (highest payout is 200:1 when you hit a total of 54). When playing High Tequila, the card points are the same as in Blackjack: the numerical value for number cards and a value of 10 for face cards. An ace is always counted as 11 points. The lowest card is ignored and the remaining cards must make a combined point-total of 46 or more to win. If the player receives a winning hand, his Ante bet pays even money, and his main bet pays according to the paytable displayed on the left of the screen.
Tequila Poker
Winning hands in Tequila poker consist of: Poker Hand, Pair of Aces, Two Pair, Three of a Kind, Straight, Flush, Full House, Four of a Kind, Straight Flush, and Royal Flush. When playing Tequila Poker, the player's cards are automatically used to create the best five-card poker hand possible. The remaining sixth card is discarded.
You need at least a pair of Aces to win in Tequila Poker. You should also note that if the first four cards already comprise a winning hand (for example, Two Pair or Three of a Kind), the name of the hand is displayed on the screen beneath the cards. If you make a winning hand, then your Ante bet pays even money and your main bet pays according to the paytable below:
Royal Flush - 200:1
Straight Flush - 50:1
Four of a Kind - 15:1
Full House  - 8:1
Straight - 5:1
Three of a Kind - 3:1
Two Pair - 2:1
Pair of Aces - 1:1
Return to Player
The percentage that is theoretically returned to player (RTP) is 97.39%. This percentage is based on the player's average bet, which is 1.6118 times the initial ante bet intended for optimal play. What is meant by optimal play is the selection of the optimal game option, which is followed by the player choosing appropriately when to fold.
To play Tequila Poker on Betfair Casino, create your first account today and get ready to receive a welcome bonus worth up to £100.