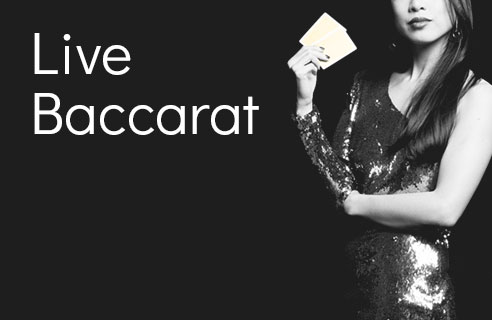 Live Punto Banco – Card Game Review
Found in Live Casino Card
12,674 Plays Today
Regardless of your skill level, experience or desire to win, our live Punto Banco lobby has something to suit your needs. With betting starting at £1 and ranging up to £2,500 per round, there's plenty of scope to win some serious cash when you play this impressive live dealer game.
Game Info:
Stakes: £1 - £2,500
Key Features: Progressive jackpot games
Table Options: Bet timer, live odds, HD video and in-game stats
Software Provider: Playtech
About the Game
Punto Banco is an exciting variant of baccarat and here at Betfair Casino you can play alongside some of the best live dealers in the world. Through a combination of beginner, VIP and progressive jackpot tables, we're able to offer you a selection of stakes and, more importantly, prizes worth well in excess of £100,000!
Live Punto Banco Key Bets
Like all Punto Banco games, our live dealer software allows you to bet on the player, the banker or, if you're feeling fruity, a tie. What separates our games from the pack is the fact our HD webcams zoom in as the dealer peels each card.
This process of peeking before the hand is revealed is something that mimics the conditions in a Vegas casino and adds a touch of realism to the action. Beyond these plus points, our software allows you to see live odds for individual number bets, perfect pairs, big/small bets and everything else in-between.
Live Punto Banco's Helping Hand
Inside each Live Punto Banco table you'll find an information grid showing a selection of "roads". Essentially a breakdown of the cards dealt and the way your peers are betting, this grid can be configured to show you a complete overview of the game, the last hand or the current action.
If you're able to use this grid in conjunction with our affordable betting limits and a few helpful points from our expert dealers, you'll be on your way to winning Live Punto Banco prizes that can reach £500,000+ right here at Betfair Casino.