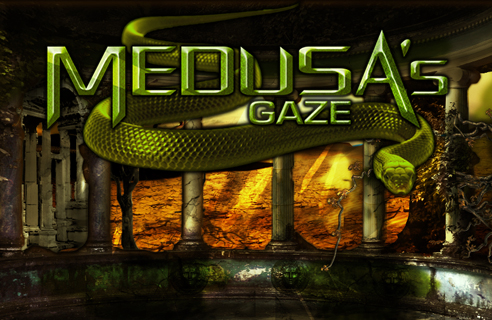 Medusa's Gaze – Arcade Game Review
Found in Arcade
276 Plays Today
Fancy an online slot with a difference? Medusa's Gaze is one of Playtech's most innovative slot machines and with a 10,000 credit jackpot on offer for anyone who can outstare the glaring Gorgon, there's plenty to be enthused about when you play this game.
Game Info:
Stakes: £0.20 - £500
Key Features: 12 ways to win
Table Options: Cascading wins and unique interface
Software Provider: Playtech
About the Game
If you've been searching for a way to enjoy Tetris and online slots in a single game then search no more because Medusa's Gaze is perfect. Offering all the thrills of a slot but with a unique tiled format, this game is a fantastic break from the norm and with jackpots topping 10,000X, there's enough juice to satisfy even the most demanding of players.
Medusa's Gaze's Unique Bets
Unlike a traditional online slot game where a succession of symbols spin round on a selection of reels, Medusa's Gaze offers a interface that looks like a hi-tech wheel of fortune. In the middle of the action is Medusa and her job is to oversee each revolution of the wheel and dish out wins starting from 0.1X your bet.
As you'd expect from a slot, the aim of the game is to match up symbols, but what's different about this game is that you can combine up to eight tiles for even bigger wins. As the wheel spins, coloured tiles will move in and out of position and if you can match between three and eight, you'll bank a win.
Medusa's Gaze's Added Extras
On top of offering a truly unique slot experience, Medusa's Gaze gives you even more ways to win through a combination of cascading tiles, multipliers and a wild tile. Each time you spin a win, Medusa will turn the tiles to stone and new options will fall from the sky. Any matches at this time will boost your win before you start another round.
Similarly, a white tile will act as a wild throughout the game, while each cascade will increase your multiplier by one so that you can win more each time you win more!