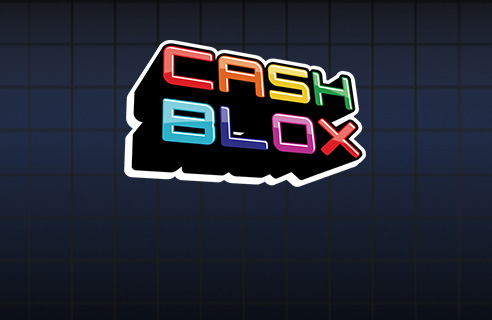 Cash Blox – Arcade Game Review
Found in Arcade
202 Plays Today
If you used to yearn for a day when you could play Tetris for money then your luck is in because Cash Blox is a game that brings the arcade classic into a casino world. Featuring a retro interface, familiar falling blocks and payouts topping £40,000, Cash Blox is a game that brings an entertaining twist to the betting world. 
Game Info:
Stakes: £0.10 - £10
Key Features: 16 ways to win
Table Options: Slow mode and free play rounds
Software Provider: Playtech
About the Game
Tetris was an 80's arcade classic and Playtech has captured the essence of the game in this unique looking slot. Through a combination of falling blocks, simple colours and classic betting buttons, Cash Blox looks retro yet stylish.
Cash Blox's Unique Bets
Like Tetris, the aim of Cash Blox is to stack different shaped blocks in order to make a line. However, unlike Tetris, when you complete a line the blocks don't disappear, they turn into cash. After setting your bets from as little as £0.10, you can hit the play button and if the falling blocks form one of the following combinations, you'll win a prize:
 Singles = 0.1X, 0.4X, 2X and 10X
 Doubles = 0.2X, 0.8X, 4X and 20X
 Triples = 1X, 6X, 30X and 300X
 Quads = 4X, 40X, 400X and 4,000X
Cash Blox's Added Extras
If the action is a little too intense, you can dial down the pace by hitting the "slow mode" option. However, if you want to speed things up and take the pressure off, the "auto play" button will take care of everything for you.
In fact, if you want to sit back and wait for the magic block to fall and the 10 free games + 2X multiplier to kick in, it's worth setting the auto play and waiting for the Cash Blox cash to roll in.